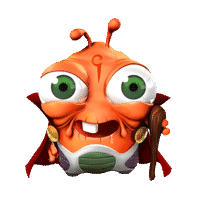 e update, which is impossible for his planet'sirebit]]
Description
Edit
Elderby is an Old and Wise Starling. He is the first friend you will ever have. When you begin the game, you look up to Elderby. He might be referred to as 'the great player'. He kept level 7 before thGate]] being lvl 3+.
==Gallery== level. He gives you a few missions, the last one being Training Days. His level is 100 but it is possible to pass his level. The more you play, the more realistic it is to have a planet like Elderby's one, and even much powerful.

Facts:
Ad blocker interference detected!
Wikia is a free-to-use site that makes money from advertising. We have a modified experience for viewers using ad blockers

Wikia is not accessible if you've made further modifications. Remove the custom ad blocker rule(s) and the page will load as expected.